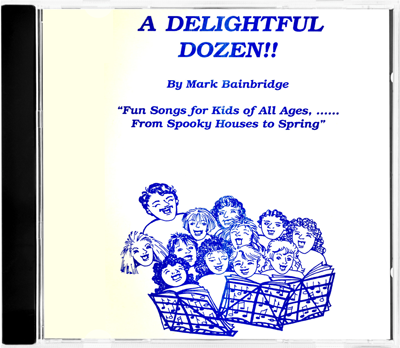 A Delightful Dozen
The delightful Dozen was the first collection of published classroom theme songs.
The four seasons, an environmental number, Bike Ed and transport songs are just some of the topics covered. This collection came complete with suggested classroom activities and possible scenarios where each song could be used.
The songs were written for young children between the ages of 4-12.