Jump For God's Great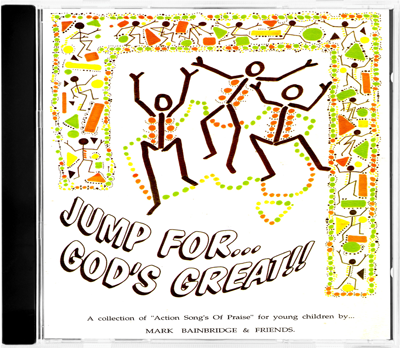 "Jump For God's Great" was the first fully dedicated Children's songs of praise, containing songs for young people's liturgy, Church seasons and sacrament.  
Some fun song managed to get in there as well. Each of the songs have their place and actions, dance, mime and, of course, the joy of singing are utilized and explained in the accompanying lyrics and activity pages.
Purpose written young children's songs of praise became the focus for future work stemming from the release of this collection in 1992